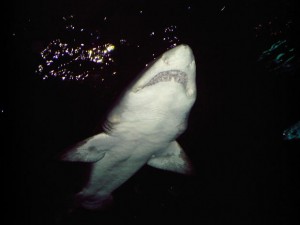 Fish is a fantastic food.  It is high in omega 3 fatty acids, good quality protein that is easy to digest and is low in saturated fat, however there are a few issues with fish that the consumer needs to be aware of: mercury levels, pesticide build up in the fish, and sustainability issues.
Mercury
Mercury is found in the world's oceans and high levels are usually because of human pollution.  Fish that eat other fish can have high levels of mercury build up in their system.  It is difficult for the body to eliminate mercury, and if we eat too much high mercury fish, this can build up in our bodies too, which has a negative impact on the nervous system.  Especially of concern is pregnant women eating too much fish and the impact on the unborn child.  Too high mercury levels can lead to developmental delay, memory problems, language development and attention span issues. Mercury build up in adults can lead to nervous system issues, including anxiety.
Avoid the below fish due to high mercury levels:
| | |
| --- | --- |
|  Shark (flake in the fish and chip shops) |  Ray |
|  Swordfish |  Barramundi |
|  Gemfish |  Orange roughy |
|  Southern bluefin tuna |  Ling |
|  King Mackerel and Spanish Mackeral |  Marlin |
http://betterhealthchannel.com.au (produced by Victorian Government – department of health)
The main fish to draw your attention to (other than flake from the local fish and chip shop) is Tuna. Many people eat a tin of tuna every day for lunch believing they are being healthy, however tuna is very high in mercury and should be avoided. I tell my patients, tuna is a once a month fish, not a once a day fish. Sword fish and marlin are once a year fish. It disturbs me how trendy Sword fish is becoming. It is popping up in restaurants all over the place. Please dont order it.
Pesticides
Some fish can be high in pesticides so always ask where it comes from before you purchase.  Generally Australian waters tend to be cleaner than other countries, so it is another good reason to buy Australian.
Sustainability
The below fish have issues with sustainability and shouldn't be purchased due to dwindling supplies and over fishing.
| | |
| --- | --- |
| Haddock |  Hake |
| Halibut |  Ling |
| Canadian lobster (Australian is best) |  Monk fish |
| Tiger prawn (cold water is a better choice) |  Ray |
| Wild Salmon (Atlantic) (pacific salmon is better choice, as is organically farmed) |  Sea bass |
| Sea bream |  Sword fish |
| Snapper (Australian red snapper is ok) |  Trout |
| Tuna including Blue fin, big eye yellow fin, and skip jack (albacore is ok if certified) | Certified = marine stewardship council |
It is worth noting that Tuna comes up here again. We are drastically over fishing the oceans for Tuna and need to limit the amount of this fish we eat.
Best fish choices (low mercury, high omega 3, and fewer sustainability issues):
| | |
| --- | --- |
| Jade Perch |  Sardines |
| Salmon (farmed) |  Silver warehou / trevally |
| Herrings (certified sustainable, or Norwegian) |  Mullet (added in as the result of a suggestion below) |
All fresh salmon sold in Australia is farmed in Tasmania, which has cleaned up its act substantially in the last few years. Unfortunately it is lower in Omega 3 than its wild cousin, but is still a good choice. Check out my delicious Salmon recipe here.
I hope this information is helpful for you to choose healthy fish to eat 2-3 times per week. I would love to hear what you think.